The Next-Generation Heart Valve Technology Research from Tech
Feb 20, 2023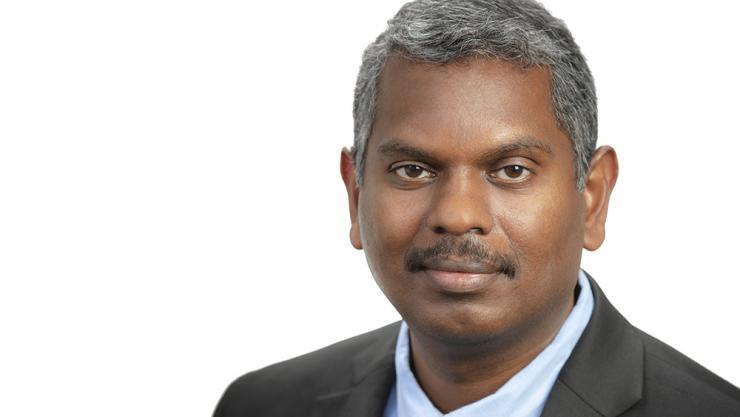 Professor Lakshmi "Prasad" Dasi
An innovative healthcare startup that just launched out of Georgia Tech uses artificial intelligence to predict how a patient's heart will respond to a specific implant before the procedure beings.  
The team's groundbreaking research in cardiovascular engineering technology, led by Professor Prasad Dasi, is changing how the medical industry approaches heart care, giving a fresh perspective and a more successful outcome for heart surgeons and patients.
"The decisions that the cardiologists or surgeons make today can impact not only the immediate surgical procedure that they are going to have, but it will impact the rest of their patients' lives" said Dasi, a professor and associate chair for undergraduate studies in the Coulter Department of Biomedical Engineering at Georgia Tech and Emory University. "Our technology helps doctors make a more informed decision on a patient-by-patient basis for the best possible outcome for those suffering from heart disease or needing a heart implant."
Choosing to Disclose the Heart Valve Technology
Through research commercialization, Dasi was able to license his technology and transform the way heart patients receive care. Dasi chose to take the innovative path and started his own company, Dasi Simulations, along with co-founder and CEO Teri Sirset, to commercialize and disclose the heart valve technology.
"After being able to secure some initial seed funding for our startup, it was time to acquire a licensing agreement from Georgia Tech," Dasi recalled.
Dasi and Sirset realized that licensing this technology would be a crucial milestone in their journey of establishing a successful business, and they moved forward to disclose their invention to Georgia Tech's Office of Technology Licensing (OTL).
Working with the Office of Technology Licensing 
The Dasi Simulations heart valve technology was successfully licensed through the OTL in the summer of 2022. The licensing agreement was part of a larger inter-institutional agreement between Georgia Tech, Ohio State University, Piedmont Hospital, and Emory University. Dasi credits Raghupathy "Siva" Sivakumar, vice president of the Office of Commercialization at Georgia Tech, with providing great advice throughout the process, as well as the OTL team for creating a smooth licensing experience.
"I met with Siva, and he gave me so much good advice on navigating the aspects of getting into commercialization. He was a great mentor for me," said Dasi. "I found working with the OTL to be pleasant and a relatively fast experience, and I would definitely encourage other professors and researchers to disclose their ideas. I think that is the first step and developing mentorships is also worthwhile and can lead to more successful advancements in technology."
Seeing the Benefits of Licensing
As a result of becoming licensed, Dasi Simulations is already making waves in the medical industry with its game-changing heart valve technology. The product is in nearly 50 hospitals, and the device is expecting FDA clearance later this year. The startup currently employs 25 engineers, and a beta version of the product is generating revenue.
"I want to see this technology continue to become the standard of care because every patient deserves the best possible outcome," said Dasi, reflecting on the next steps for the company now that it is officially licensed.
Dasi Simulation's heart valve technology is accelerating the medical industry by increasing accessibility to better diagnostics and faster treatments. After years of hard work and dedication from Professor Dasi and Dasi Simulation, cardiovascular healthcare's future is brighter than ever.
"This is an exciting development for Dasi, Sirset, and Dasi Simulations LLC, and Georgia Tech. OTL is excited to have licensed this important research, and we all look forward to seeing how this new technology continues to evolve and help people with heart conditions,"  said OTL Director Mary Albertson .
To learn more about Technology Licensing from Georgia Tech, please visit https://commercialization.gatech.edu/technology-licensing
Written by:
Lacey Cameron
Marketing Communications Manager
lacey.cameron@gatech.edu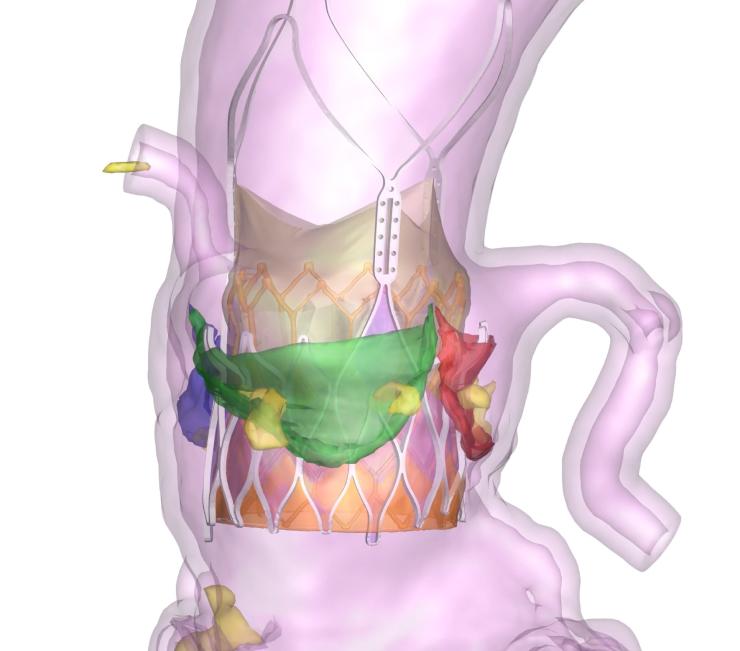 Heart Valve