Explore Commercialization Resources
We're Here to Help you Make the Impossible Possible!
Your Idea Belongs at Georgia Tech
A complete ecosystem of people, programs, and facilities are in place to support ideas and ventures from inception to launch and beyond. We will help connect you with the right resources, advisors, and opportunities at any stage of commercialization or ideation. Our vision is to attract and nurture the best entrepreneurial minds, to become a thought leader in redefining commercialization in academia, and to become the #1 university for positive impact through technology and talent.
Featured Story
From Lab to Fab, Commercialization at Georgia Tech Makes its Mark
The Georgia Institute of Technology fully embraced its evolving role as an entrepreneurial hub when it created a new dual-position, vice president of commercialization and chief commercialization officer, and then named Raghupathy "Siva" Sivakumar to fill it. A computer engineering professor who helped start three technology companies and launched a successful student entrepreneurship program, Sivakumar feels well equipped for the role he took on during the fall semester in 2021.
Events
On Thursday, August 25, CREATE-X will host Demo Day at the legendary Fox Theatre from 5 to 7 p.m.
Announcements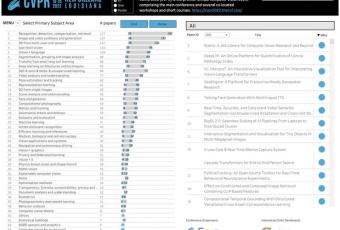 Georgia Institute of Technology researchers will present new technical findings in artificial intelligence, machine learning, and computer vision research and applications at the Computer Vision and Pattern Recognition (CVPR) conference June 19-24.
The Female Founders Speaker Series features conversations with successful women entrepreneurs.
To create a stronger business and service model to support initiatives, investigators, and continued growth, the Institute is undertaking steps to structure and scale its research support functions.
News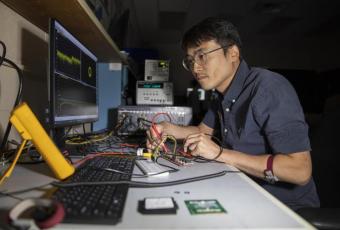 Researchers at the Georgia Institute of Technology are developing a wideband four-channel millimeter wave transmit-receive (T/R) module for potential military applications.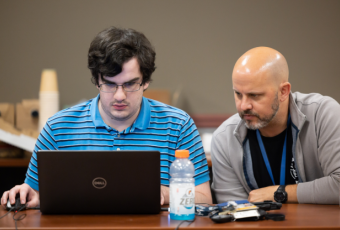 The Georgia Tech Research Institute (GTRI) is participating in hackathon events to tackle real-world cybersecurity issues.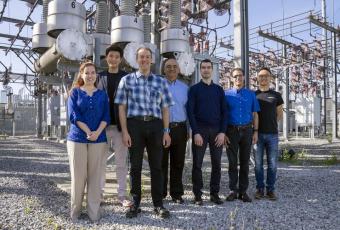 Replacing the potent greenhouse gas SF6 in high-voltage circuit breakers with a clean alternative is critical as the U.S. looks to upgrade its aging electrical infrastructure.